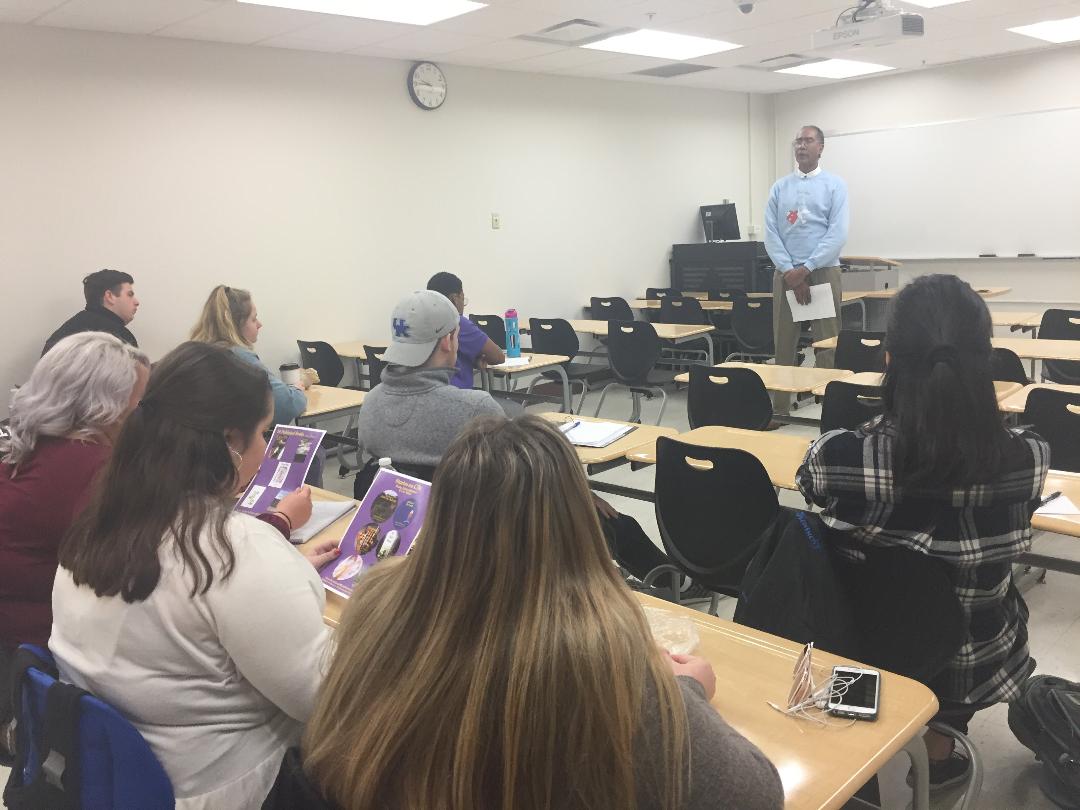 A GREAT day at UK!    2/14/19
                I had a great time this morning as the guest lecturer at The University of Kentucky's "Community and Leadership Development" class. Again, I want to thank my friend John Hill for the opportunity.
                The students were extremely receptive and interactive. My purpose was to fuel their dreams and I believe WE accomplished that goal. It is my hope that they got as much from me, as I got from them.
                Their dreams are very encouraging. I used my person journey as an example of how NEVER GIVING UP, can have an influence on others, as well as, themselves. How important a GOOD ATTITUDE is to success.
I am truly blessed!
NEVER GIVE UP!
Love & Peace