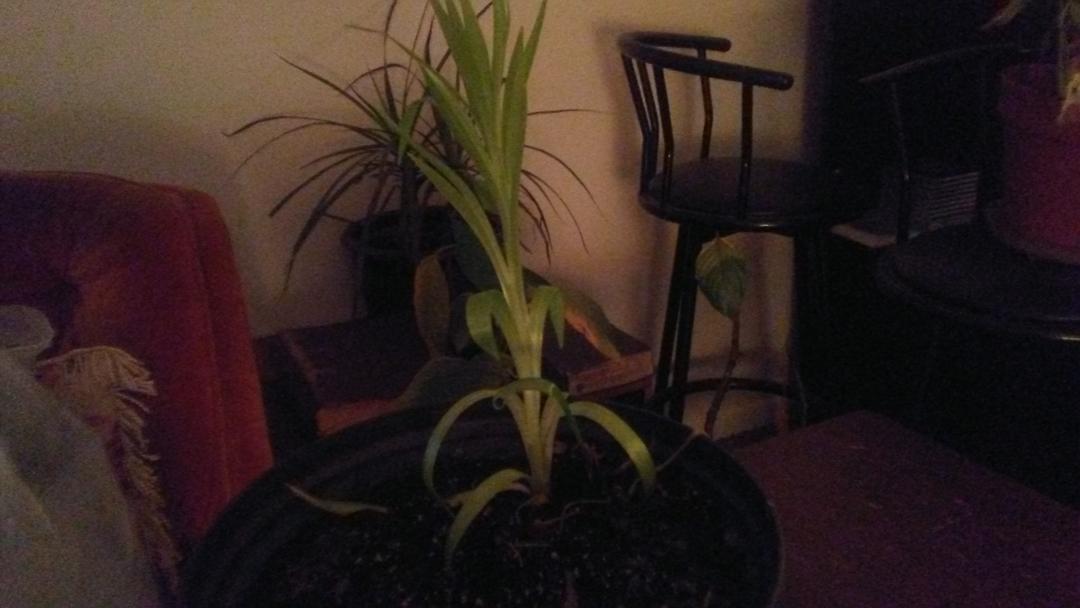 New Life! 2020
                Some of you know I've been growing house plants for the past 12 years. I got my green thumb from my Mom. It was something we shared together. When she passed in 2013, I took in all of her plants. That gave me 37 plants! I have given several away over the past 5 years, so I ONLY had 31 remaining when I moved. (smile)
            I said "had" because, as of three weeks ago, I now have 32. This new plant is a lily, and prior to three weeks ago, the pot that it's in was dormant. I kept on watering it, though. I NEVER GAVE UP on it and lo and behold, NEW LIFE.
            I love growing my plants for two major reasons: 1) they're beautiful and 2), they are a reflection of my personal journey. I water them, feed them, give them light AND PRUNE THEM! I've been doing the same thing for myself for the past nine and a half years. I've been making room for NEW growth, for them and for me.
            I'm looking forward to spring so I can put them all out on my balcony. I believe they are, too. (smile) I'll keep you posted.
NEVER GIVE UP!
Love & Peace